Science Olympics in Yarmouth, June 10, 2004
Hillcrest had two teams Participate in the first Shelburne County Science Olympics held at Meadowfields School
in Yarmouth.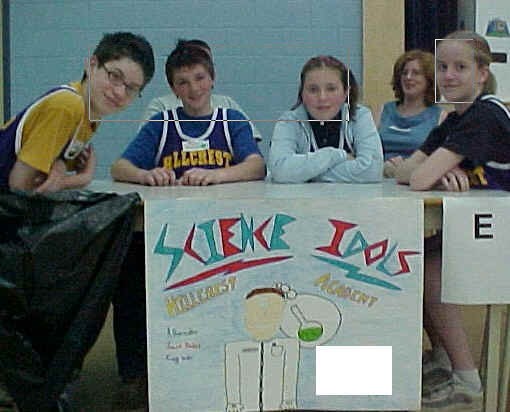 Team 6R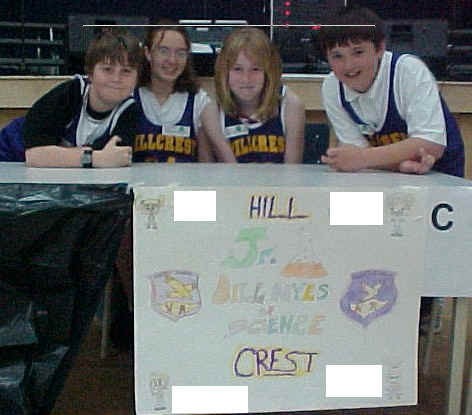 Team 6W
This team placed second for Shelburne County and received Gold medals.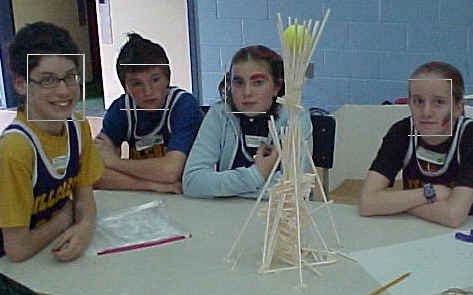 "Trembling Towers" 6R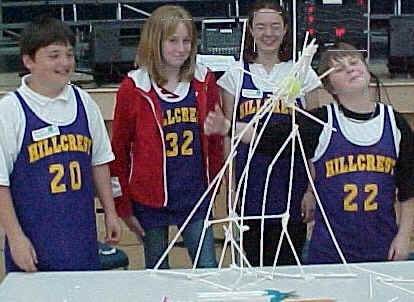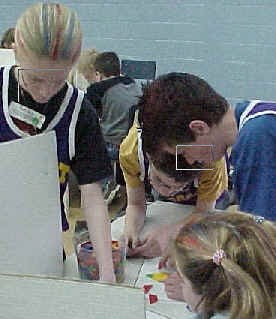 "Trembling Towers" 6W "Space Shuttle" 6R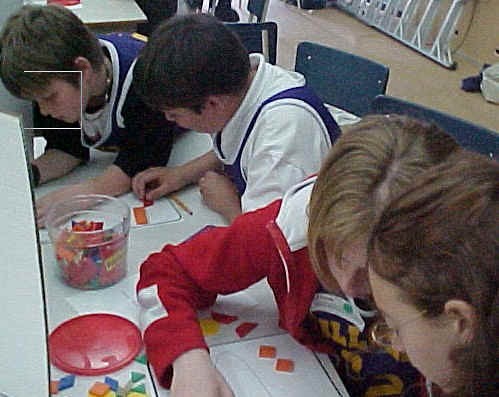 "Space Shuttle" 6W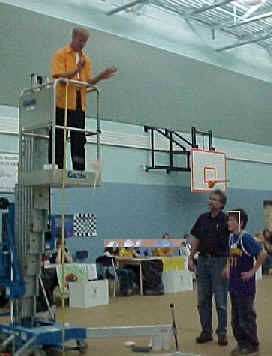 We placed second in the "Crash Test" competition.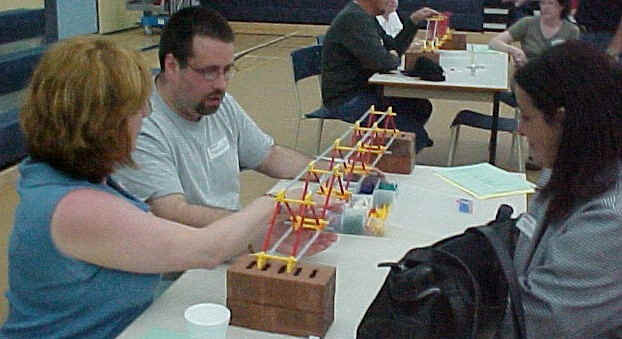 The Hillcrest Chaperones placed first in the "Stable Structures" competition, even though other teams tried
to copy their design. (Alayne Locke, Derek MacKenzie, Nancy Jacklyn)
It was a great day. Thanks to our chaperones for their support.