Homework

Photo Gallery
Curriculum

Projects

E-mail

clair.roache@tcrsb.ca
phone (902)875-5300
fax (902)875-5301
Annual Newsletter
Class List

Social
committees

Weather

Hillcrest Library

Cafeteria Menu

School Supplies

Daily Schedule
tcdsb

nspes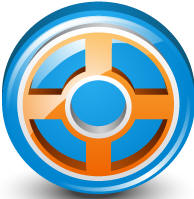 ednet gnspes gmail Cloud Storage Bus Transfers

Hillcrest Library
Hillcrest Academy
School Calendar 2016-2017






June

Mon 5th - Visit SRHS am

Thurs. 8th - CL Day – Students Dismiss at 1:25 pm

Thurs. 15th

Fieldtrip to Halifax

Mon 19th -

afternoon entertainment

Wed. 21st - HAPSAT trip to Upper Clements

Thurs. 22nd - Field Day

Fri. 23rd - Alternate Field Day

Tue. 27th - Classification/Grading Day/Gr. 6 Closing

6:30 (students arrive 6 pm)

Wed. 28th - Classification/Grading Day

Thurs. 29th - Classification/Grading Day

Fri 30th - Last Day of School

P-5
Morning Entry Routine
Students who arrive at school at 8:35 or later, are to enter the building and go directly to the cafeteria or to their classroom. If lunch is
being purchased, students are to proceed to the cafeteria to pay for their lunch and then walk to their classroom. Students who are not purchasing lunch are to walk directly to their classroom. Snacks will still be available at recess in the cafeteria. There will no longer be playground time in the morning.
Change in Cafeteria Routine for 2011 - 2012
We will no longer provide students with the opportunity to heat their lunch in a microwave. This decision has come about as a result of the heavy use of the microwaves causing them to malfunction. As well it has taken a considerable amount of time for cafeteria staff to heat up the number of pre-packaged and prepared meals brought from home. If you want your child to eat a hot meal from home, you will be required to put it in a thermos.
Of course, we will continue to serve meals prepared by our Cafeteria Staff. We are now providing options for our students. A sandwich, and a soup or salad, is now a lunch option to what is on the regular menu each day.
Unfortunately, due to rising costs there is an increase in the price of lunch - $3.75.
Lunch times: P-1Lunch 12:15 – 12:35; 2-3Lunch 12:35-12:55: 4-6 Lunch 1:05-1:25
Students are to remain in the cafeteria for the duration of their 20 minute eating time. This will discourage students from quickly eating and/or discarding their lunches.
<![if !vml]>

<![endif]><![if !vml]><![endif]>